The Onion Omega2 is a miniature Linux computer with integrated storage and WiFi connectivity. It runs on Linux so it supports many programming languages such as C++, Python, PHP, nodeJS etc, plus there are apps you can install for different purposes.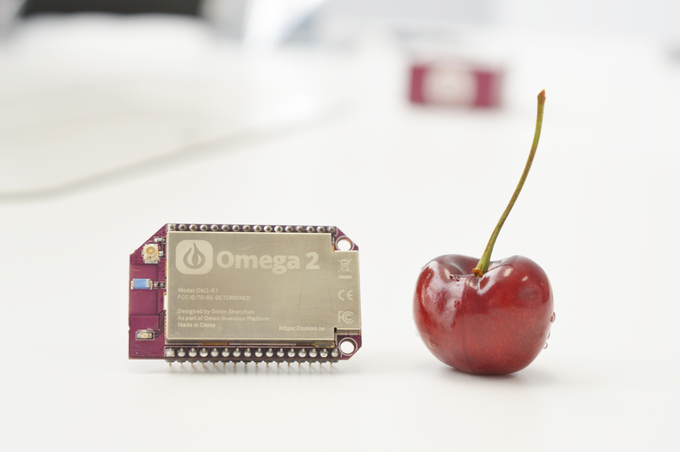 The base Omega2 model costs just US$ 5 and comes with a 580MHz CPU, 64MB RAM, 16MB storage, b/g/n WiFi, 15 GPIO ports, 2x PWM, 2xUART pins and I2C, SPI and I2S interfaces.

There is also an Omega2 Plus version that is currently US$ 9 and has 128MB RAM, 32MB onboard storage and an MicroSD slot, which might be more suitable for the complex projects.

Expanding it's connectivity is easy, there are 4 docks available for this little thing: the standard Expansion Dock (see image above) breaks out all the GPIO pins and adds USB support, the Mini Dock is aimed at volume-constrained applications and the Power Dock allows the Omega2 to run on a LiPo cell (and to recharge it). The one I love though is the Arduino Dock R2 – an Arduino Uno in which you plug the Omega2:

You can also use Expansions (tiny modules tht add certain functions like OLED display, Bluetooth or Ethernet connectivity, sensors etc) plugged in the Expansion Dock or Power Dock.
The reason I am writing this article though is that the Omega2 is a huge Kickstarter success. It reached it's funding goal in just 7 hours and now 4 days in is at almost 800% funding, with 30 more days to go. As we speak, it is ranked #2 most popular project on Kickstarter.
With all the mini computers / development boards out there at this moment makers have a lot to choose from, but this thing raises the bar so high that might very well turn into the next Arduino or RaspberryPi.
For more details, visit the Kickstarter page for the Omega2.