IC-705 has just been unveiled by Icom at the Tokyo Ham Fair. This is a portable HF/VHF/UHF transceiver featuring SDR technology, internal battery, GPS, Bluetooth and D-STAR. Output power is 10W on external 13.8V supply or 5W on internal battery.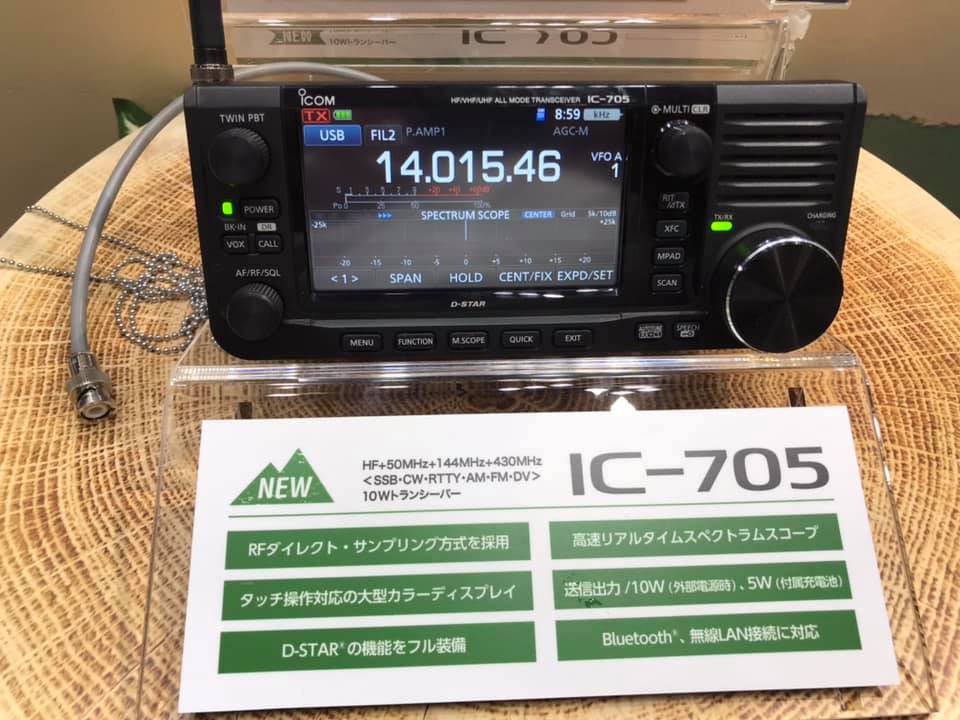 The Icom IC-705 uses the same 4.3″ color touchscreen display used in the Icom IC-7300 and IC-9700, which is a major step forward compared to any other portable HF radio. The total weight is around 1kg (excluding battery & mic) and physical dimensions are 200x80x85mm.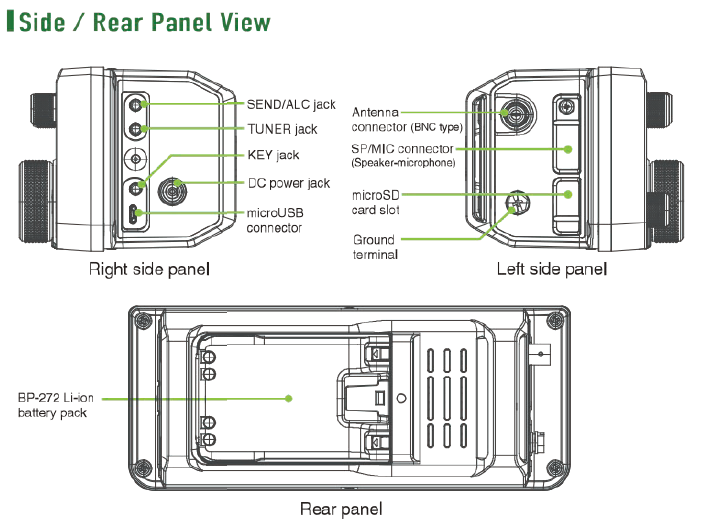 The Icom IC-705 is powered by the same BP-272 Li-Ion 7.4V/2000mAh battery used in the ID-31 and ID-51. The radio achieves 5W output on it (although operation time is relatively limited) but can output 10W (and recharge internal battery) on an external 13.8V supply. Output setting down to 0.5W is available.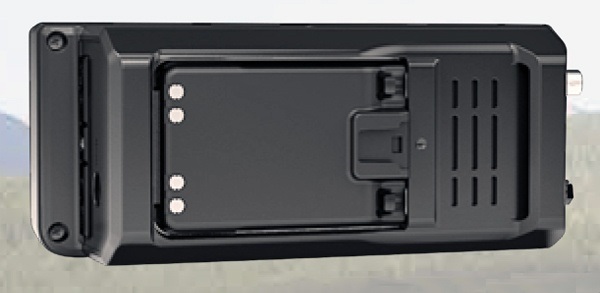 The coverage is impressive, this being a "DC-to-daylight" class radio: continuous receive from 30kHz to 144MHz + 70cm band. All modes are supported, SSB / CW / RTTY / AM / FM / DV (D-STAR) and the European version will include support for the 4m band.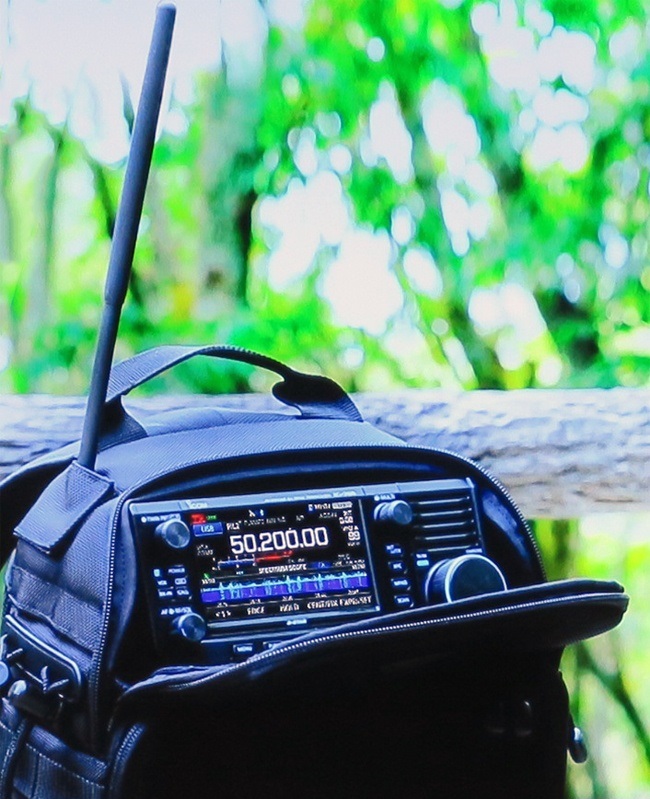 The system architecture is direct-sampling SDR below 25MHz and down-conversion IF sampling for frequencies of 25MHz and above. This is obviously the biggest differentiator in this class, while competitors such as Elecraft KX3 & KX2 / Xiegu X5105 / Yaesu FT-817 & FT-818 use older inferior technology. As we learned from the Icom IC-7300 a few years back, the mix of performance, features and affordability brought by direct-sampling SDR is a sure bet.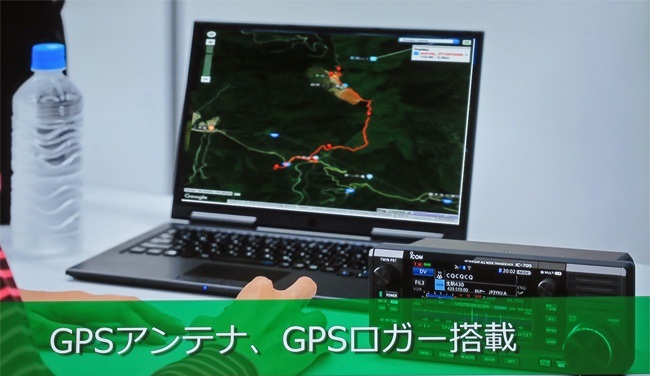 Well, I'm pretty sure you're already amazed by now, but hold on to your seats, because this is getting even better. The Icom IC-705 includes an USB port, SD card, Bluetooth, Wireless LAN and GPS ! It uses the GPS information to automatically find nearby D-STAR repeaters or log GPS tracks. Bluetooth and Wlan are used for remote control and Bluetooth is also used for wireless headphones.

A custom carry bag is also available (LC-192 Multibag) that allows us outdoors buffs to operate the radio without taking it out, with nice holes for the antenna and microphone cable and a few useful pockets for accessories. The HM-243 mic and the VHF/UHF antenna are included with the radio, by the way.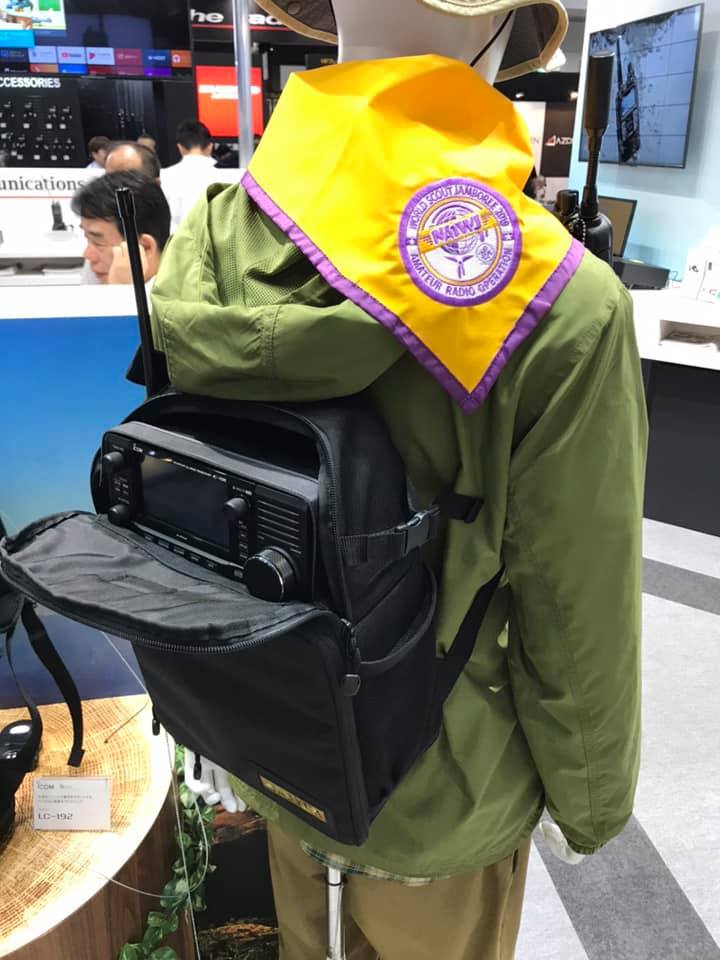 And talking about the antenna, it uses a BNC connector so you won't have to change your cables when you sell your Elecraft KX3 to buy this. An internal antenna tuner is NOT included.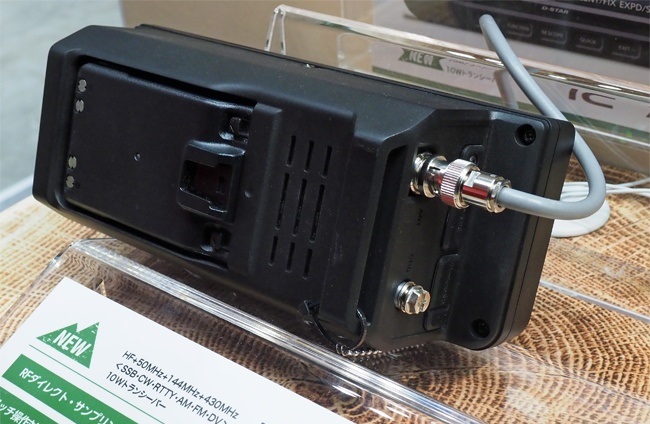 The Icom IC-705 is expected to be available around March 2020. No word yet on price, but the sub-US$1000 mark shouldn't be too hard to hit.
PS: This is how the size compares to the Elecraft KX3: