Baofeng just launched the UV-50X3 triband mobile radio and it looks like a jab, cross and left hook to the established japanese manufacturers who were caught dreaming about DMR, C4FM, D-STAR and other leprechauns.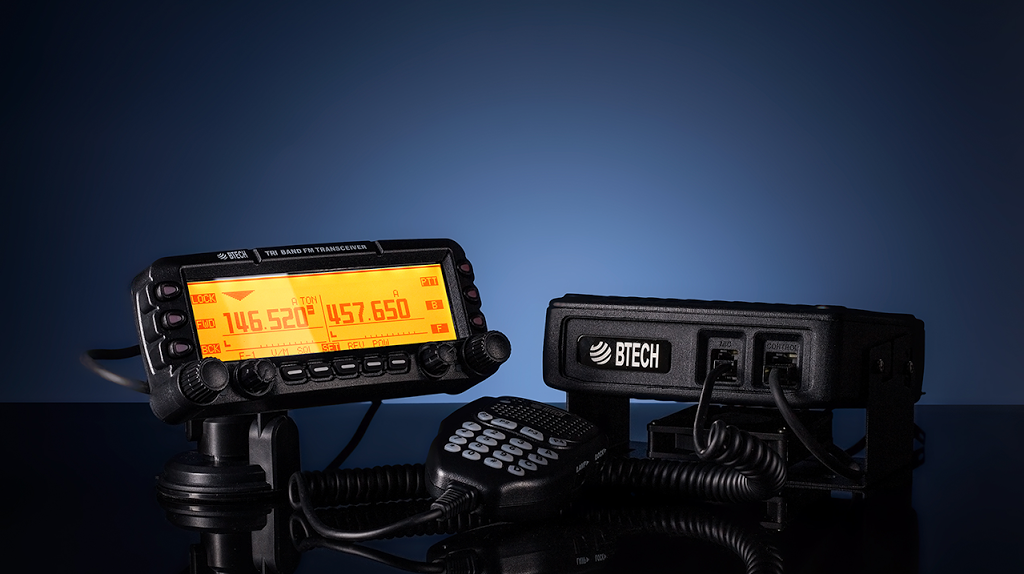 Yes, the chinese manufacturers aren't creative, but they are really good at copying stuff and manufacturing it for a fraction of the price, so the resemblance to some japanese models shouldn't surprise you.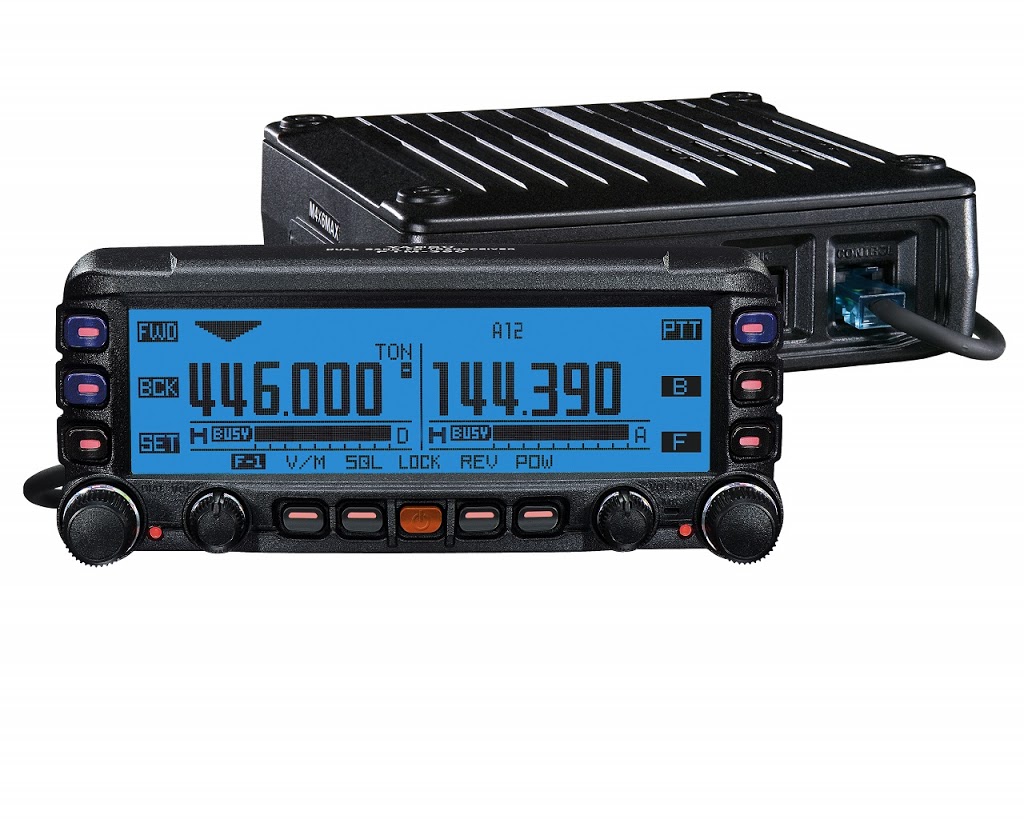 Or maybe the Yaesu FTM-350AR ?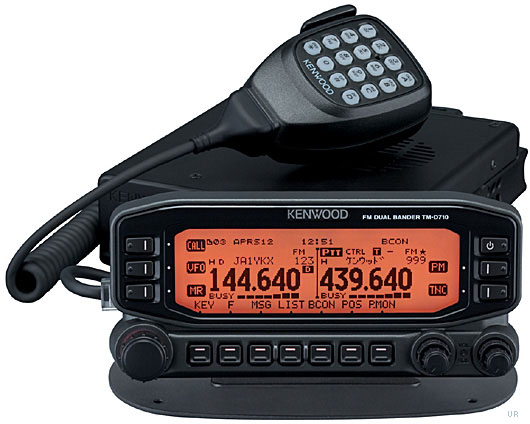 Kenwood TM-d710 looks a bit similar, don't you think ?
The tri-band FM Baofeng UV-50X3 can transmit in 3 amateur radio bands (2m and 70cm at 50W, 1.25m at 5W) and can also receive 0.5-1.71MHz AM broadcast band, 76-108MHz FM broadcast band, AM air band plus other segments inbetween (see specs below). It is full-duplex and can be programmed via the popular (and free) CHIRP software.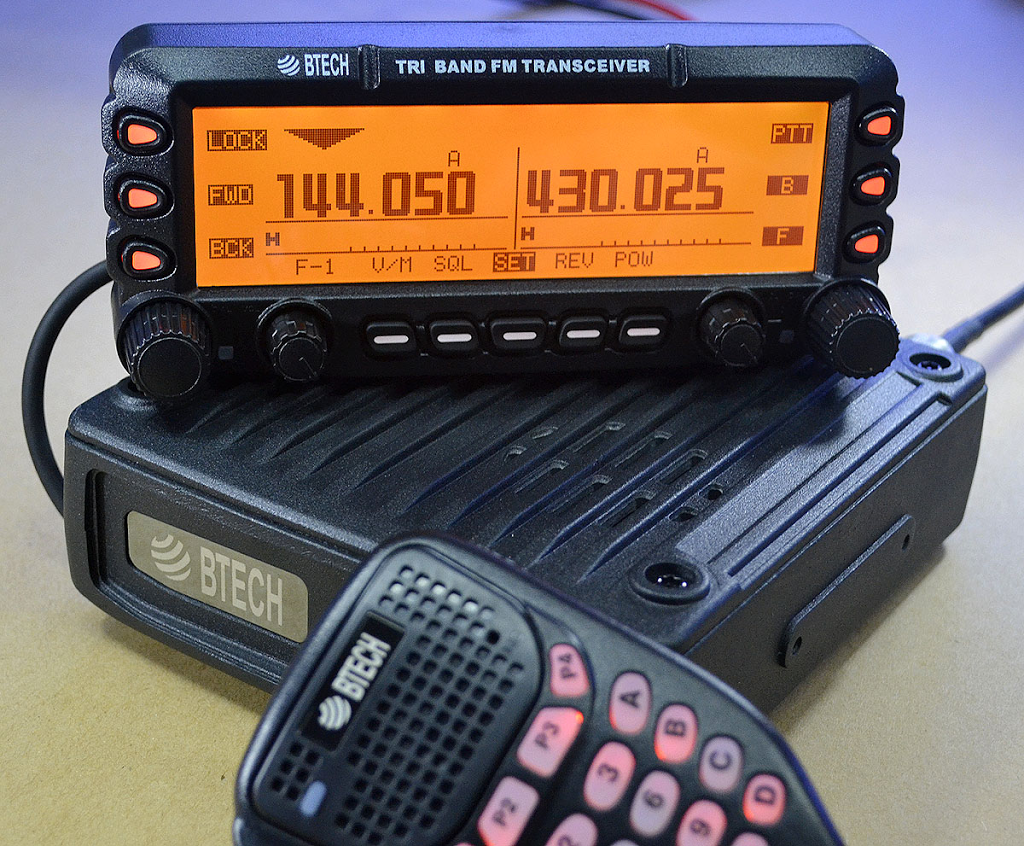 Here are the specs released by Baofeng:
WHAT'S IN THE BOX?
BTECH UV-50X3 Main Frame
Front Panel
DTMF Microphone
Suction Cup Mount
10′ DC Cable
15′ Panel Cable
Bracket
Fan Kit
Manual
FEATURES
25KHz/12.5KHz Switchable (Wide/Narrow Band)
XBand Repeater (Cross-Band)
FM Radio and AM Radio
Aviation Receive
Large LCD Display (8 Selectable Colors)
High /Mid/Low RF Power Switchable
50 CTCSS/ 104 DCS Tones
Dual Receive (Full Duplex)
PC programmable
Transmitter time-out timer(TOT)
Busy channel lock-out(BCLO)
UV-50X3 Weight: Main Chassis 2.1kg (4.6 lbs)
Chassis Size: 5.5″ x 1.8″ x 6.0″ (140 x 46 x 150mm)
Control Head: 6.3″ x 2.6″ x 6.0″ (157 x 66 x 33.5mm)
UV-50X3 MOBILE SPECIFICATIONS
Frequency range:
[RX]: .5-1.710MHz (AM Radio), 76-108MHz (FM Radio), 108-136MHz (AM Aviation Band), 175-250MHz, 300-399MHz, 480-520MHz
[RX/TX]: 137-174MHz, 222-225MHz, 400-480MHz
Channel Capacity:
1000 Channels
Channel Spacing
25KHz (wide band)12.5KHz (narrow band)
Sensitivity
≤0.25μV (wide band) ≤0.35μV (narrow band)
Operation Voltage
13.8V DC ±20%
Frequency step:
2.5KHz/5KHz/6.25KHz/10KHz/12.5KHz/20KHz/25KHz
Antenna:
Antenna Connector: SO-239
Stability:
±2.5ppm
Output power:
5W/20W/50W (1.25M 5W Max)
Audio Power Output
2.5W X 3 Speakers
3 Loud Speakers (2 – Panel, 1 – Main Frame)
AUX Audio Out Jack
AUX Audio In Jack
Best thing about it though, is the price. It's already listed on Amazon for a decent US$339, considerably lower than the Kenwood or Yaesu counterparts:
BTECH MOBILE UV-50X3 50 Watt Tri-Band Radio: 136-174mhz (VHF), 222-225mhz (1.25M), 400-520mhz (UHF) Amateur (Ham)
Few more images below: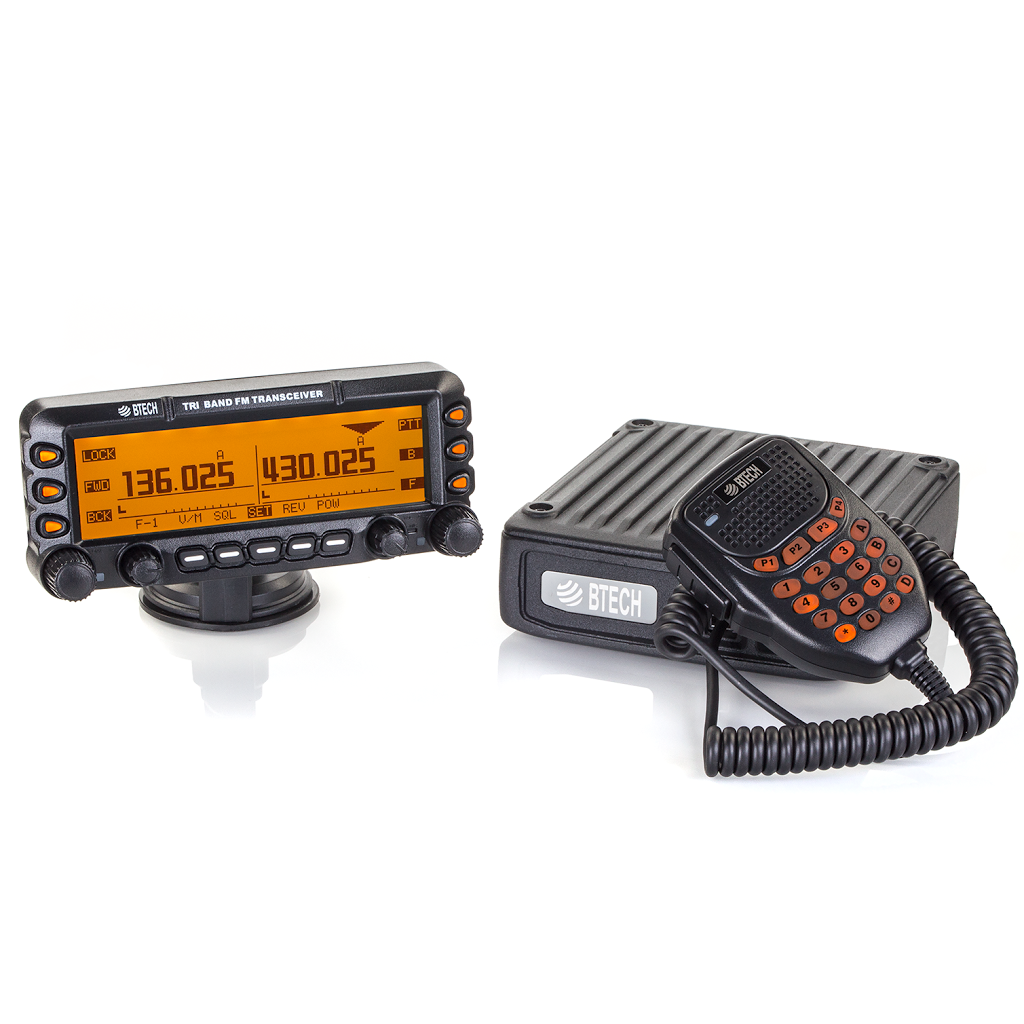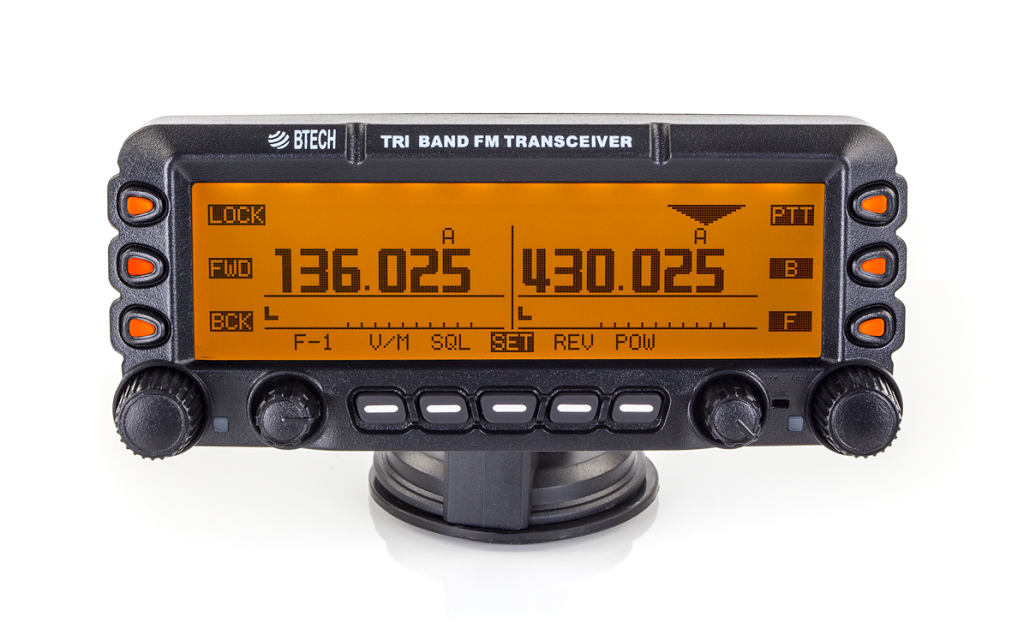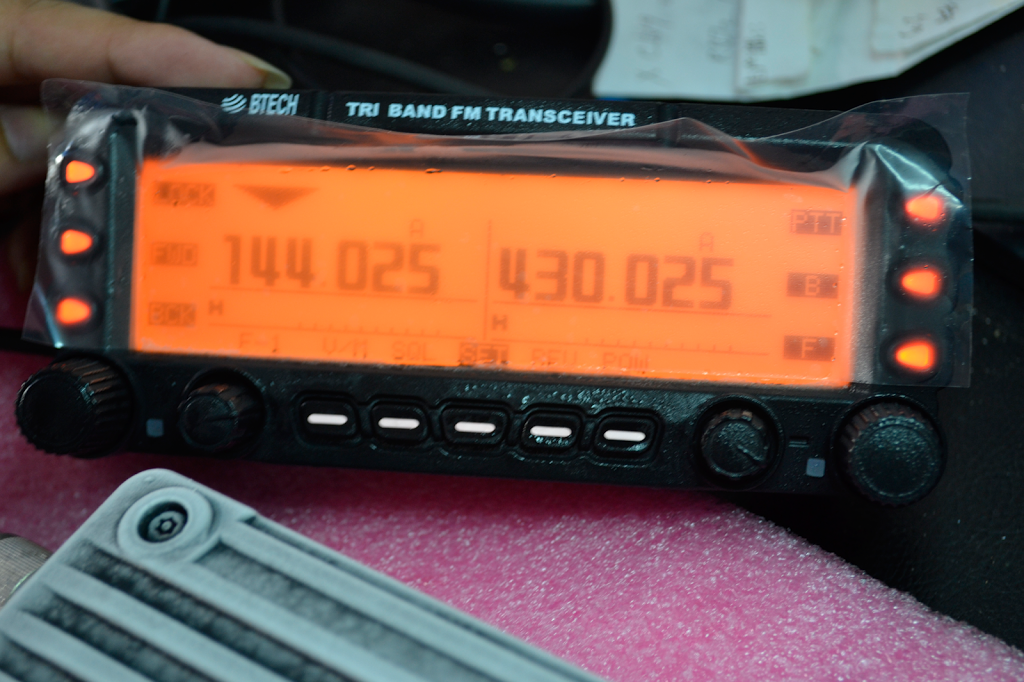 More details (and images) you can find on the Baofeng website.